Trolley Bags are a system of shopping bags that help you pack your shopping in up to half the time!
They're also perfect for use with scan-as-you-shop so you pack and organise as you shop!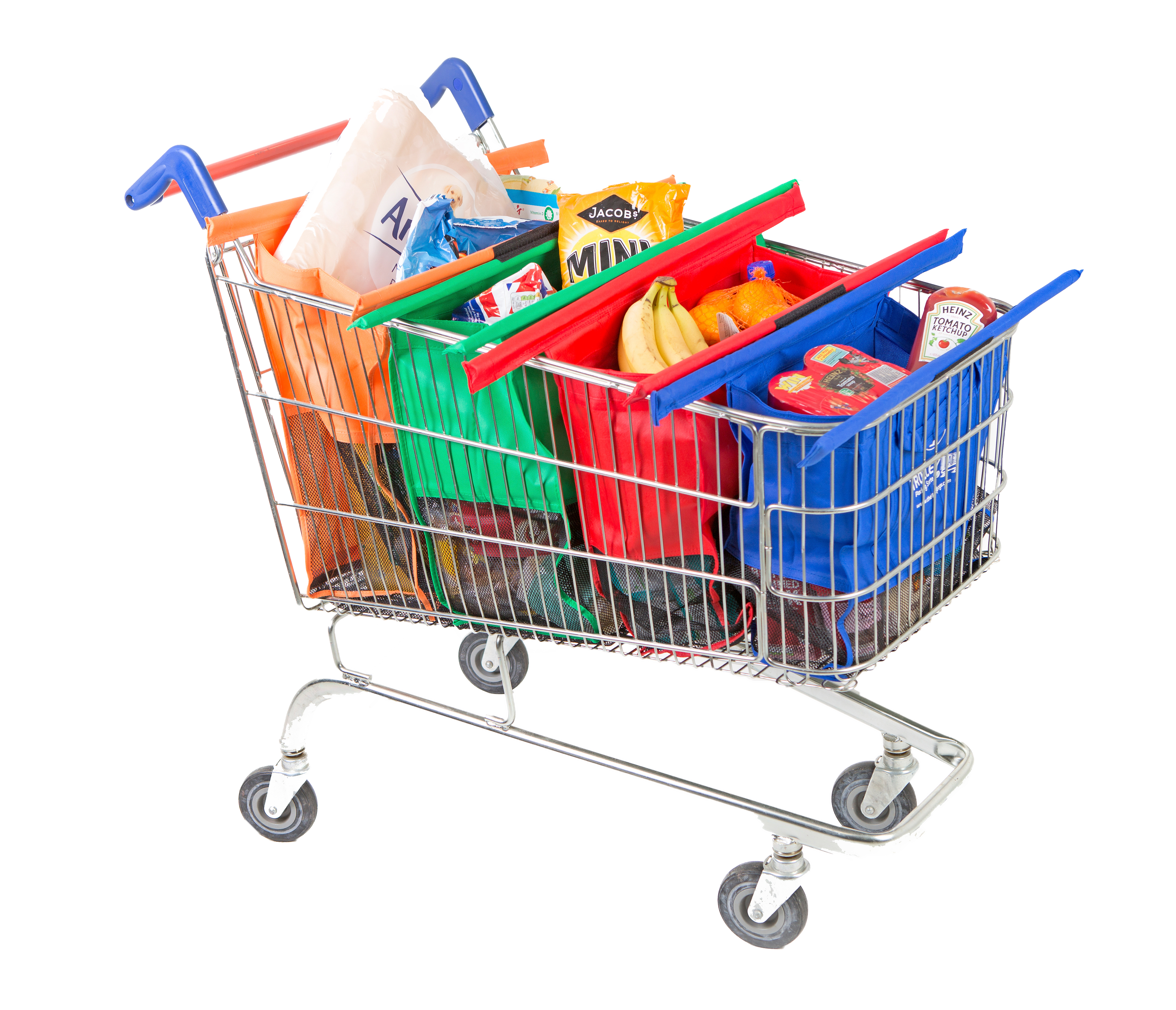 Save time at the checkouts
Trolley Bags hold themselves open in your trolley, freeing up both hands for speedy packing.

Trolley Bags adapt to you
There's a set of Trolley Bags to fit any size trolley, no matter the size of your shop, we've got you covered!

More convenient than dozens of plastic bags
No more forgetting your shopping bags – Trolley Bags roll up ready to be put in the car boot for your next trip to the supermarket.

Better for the environment
Each set of Trolley Bags removes thousands of single use plastic bags from the environment every year.