Now that the schools have broken up, we have some fun ideas to keep your kids entertained throughout the summer holidays.
It's been a tough year for most and now that restrictions have been lifted more places are open to business. There are some great events to support your local businesses, as well activities for the kids to do at home.
We have some fantastic suggestions for both child-friendly days out and indoor, at-home activities.
Events for you and your family this summer
Firstly, check your local area for child friendly events being held within the next month. Here are a few examples of what to look out for:
Your local Rescue Centre. We love the Donkey Sanctuary in the Southwest.
The National Trust often hold child-friendly activities throughout the year. Check your area to find out what's happening near you.
We have hand-picked a few of our favorites from across the country below: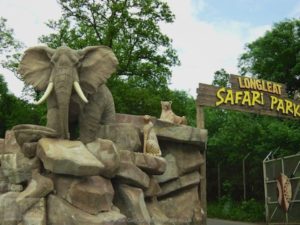 Location: Longleat, Wiltshire
Price: Included with the day or annual pass
Dates: 28th May to 12th September
As well as access to the safari, the park and house, Longleat has a seasonal event – Tales of the Garden. Explore Longleat's architectural history with tales of the creation of the Love Maze fountain, Orangery, Boathouse and Stables.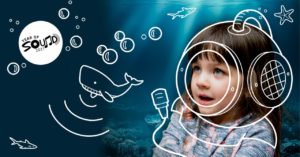 Location: Winchester Science Centre and Planetarium
Price: Standard General Admission is £12 kids under 3 go free.
Dates: 17th July to 19th September
Join the Underwater Agents for a journey below the surface of the world's oceans in a brand-new live science show. Discover how sound travels underwater. Learn why human ears aren't great at picking up sounds under the surface. Find out what natural and man-made sounds can be found beneath the waves. And this wouldn't be a science show without some explosive wow moments, fun audience participation and exciting demos.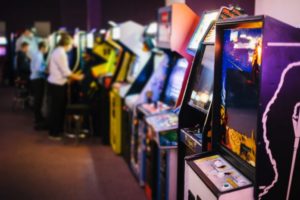 Location: Sheffield
Price: Standard General Admission is £11, a family ticket is £35
Dates: Open all year.
Here, you can explore how video games are made, who makes them, and even why they are made. Play them and make them. You can attend workshops to learn how they are made and discover careers within the UK's fastest growing creative industry.
Activities to do at home this Summer
We have selected a few fun activities you can do from home. We know you have probably thought of everything to keep the kids entertained throughout lockdown; however, budgets may not stretch enough to afford to go on trips every week!
4 – Garden picnic
Why not bring this summertime activity into your garden instead of the park! Start by preparing a traditional picnic lunch, load everything into your Trolley Express Cool Bag which is the perfect size and shape for your picnic bag! And bring it to your picnic destination, whether it's a blanket on the lawn or a patio table. If you have limited outdoor space, bring the picnic indoors instead! Create a space inside with blankets, cushions and a low table (e.g. coffee table) and enjoy. Why not put some fairy lights up for extra atmosphere!
Change for life have some great easy-to-follow Shake Up games which are inspired by your kids' favourite Disney characters. With just a few songs and some simple props, they will soon be throwing some superhero shapes, dancing in the jungle, hopping hippos, herding sheep and finding a friend who keeps hiding around the house!
6 – Get crafting and build your own Birdhouse
Spot the different birds that visit your area and build a birdhouse for them! All instructions can be found on the Scouts activity page. Follow the steps.
7 – Have a Tie Dye party
Brush up on the basics of tie dye and teach the creative family activity to your children. They'll love making new shirts, socks, blankets, and pillowcases! Check out this slideshow for pattern ideas.
8 – Have a treasure hunt
Put together a list of household objects and see who can be the first to find everything on the list!
9 – Make a Time capsule
A time capsule filled with special trinkets and memories is always a fun indoor activity to do with kids. Have them help decorate the box and curate which items to put in it.
10 – Shopping trips made easier
And lastly make a trip to your local store to pick up your favorite picnic snacks, birdhouse making equipment, tie dye ink and all the other essentials. Make sure to use your Trolley Bags to make shopping quicker and easier, extra handy while you have the kids with you!
Haven't picked up your Trolley Bags yet? Shop the collection here.
If you would like a more location specific search in your local area, check out 'Let's go with the Children' to get great ideas for days out and events near you.
Don't forget to follow us over on Instagram and Facebook!
References:
Events across the UK | Lets Go With The Children
Summer days out ideas 2021: the best events for babies and toddlers UK | Mother&Baby (motherandbaby.co.uk)
Indoor Activities for Kids | Kids' Activities | Change4Life (www.nhs.uk)
87 fun things to do at home— avoid that coronavirus cabin fever (todaysparent.com)